Redefine the future
This year, the Big Bang Digital is expanding its horizons to look at how we can build a brighter and greener future using science, technology, engineering and maths (STEM) – a future that will be in the hands of the brilliant young people who are studying the subjects right now.
Aimed at 11 to 14 year olds, the 3-day event (Weds 23 June to Fri 25 June) will be packed full of inspiring and interactive sessions, opening young people's eyes to future developments they could be part of.
Big Bang Digital could be the spark for young people to see how the very subjects they're studying can lead to some of the most interesting, exciting and fulfilling careers.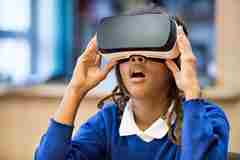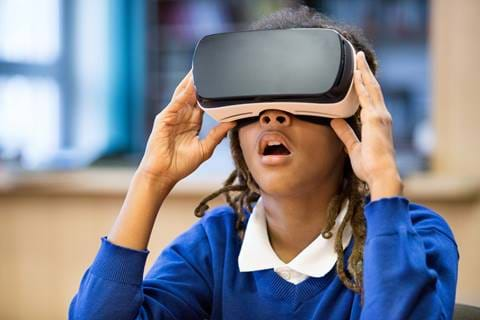 11-14 year olds

Inspire the next generation of scientists and engineers

Online

All the content will be streamed. Register now!

Free

Attend as much or as little as you like, for free

23 to 25 June

3 days of inspiring and interactive sessions
Getting the most out of Big Bang Digital
A quick guide for teachers and schools on how to get the best out of the event, for the benefit of their students!
Download the PDF here or click on the headings on the right for all the info.
Decide how you will stream your sessions

We have been working closely with our supporters to create inspiring and interactive sessions that can be streamed into your classroom.

All content has been designed on the basis that video footage would be shown on a big screen at the front of your class or assembly hall.

Some of the sessions will have 'do-along' activities so you may want to consider this when deciding seating arrangements for your students.

We will be streaming our videos via a platform called socio.events, you will receive an event access link approx. 1 week before the event. We recommend that you log in and explore the platform ahead of time so that you are familiar with the agenda and interactive elements.
Get accessible content

At the Big Bang we like to make everything we do as accessible to young people as possible. We will be offering the following services to ensure all young people can get involved:

All live and on-demand sessions will be subtitled.
All live sessions will have a video option to add a British sign language interpretation to it.
Within 6 weeks of the event, all live and on-demand sessions will be available to watch via our website with British sign language interpretation added.
Within 6 weeks of the event, all live and on-demand sessions will be available to watch via our website with audio descriptions added.

If you think there is something extra we should be doing, let us know.
Choose between live and on-demand sessions

You can view the full line-up here.

All content is easily identified as live or on-demand.

Live sessions will be streamed live so you may wish to have your students ready 5-10 mins beforehand, so you don't miss the start.

We also have hour-long blocks of on-demand content during the day. In each hour block there will be a choice of up to 6 on-demand videos, you can choose one or more of them to share with your students at this time.

Don't worry if you can't choose, all live and on-demand video content will be available on our website 2 weeks after the event.
Big Bang Digital 2020 highlights