The Big Bang Fair 2022 – dates announced!
The Big Bang Fair is back! We are so excited to announce that the UK's biggest celebration of STEM for young people is returning from Weds 22 to Fri 24 June 2022 at The NEC in Birmingham. Taking place for the first time since 2019, we can't wait to get the chance to wow, inspire and surprise young people, helping them discover all the exciting possibilities in STEM. Over the 3 days, visitors will get the opportunity to hear first-hand from exciting scientists and engineers and connect with inspiring career role models.
Registration for The Big Bang Fair will open at the end of February - in the meantime, sign up to the Big Bang newsletter to be kept up-to-date with all the latest news and updates.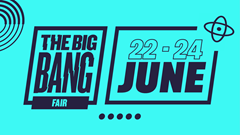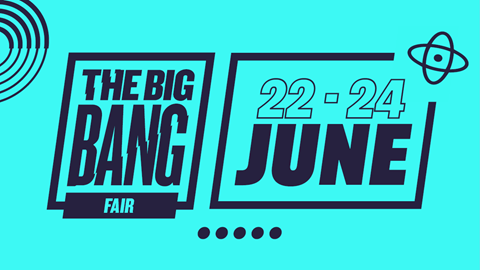 Watch highlights from 2019!