Big Bang at School
Does your school need some Big Bang magic? Host an inspiring STEM day filled with amazing science and engineering activities, workshops and project work. Could your students be future app designers, athletes, astronauts or artists? Help them get creative and find their flair for STEM.
Join 50 other schools across the UK – from Orkney to Plymouth. We'll work with you to create a fantastic programme just right for your students, help you access cash to make it happen, find experts and be there with you on the day. If you're interested in hosting your own Big Bang at School, please email us with the name of your school and why you would like to take part.
Big Bang at School could be the start of an extraordinary journey for your students – don't miss out!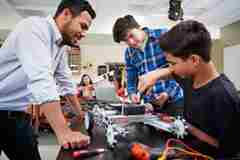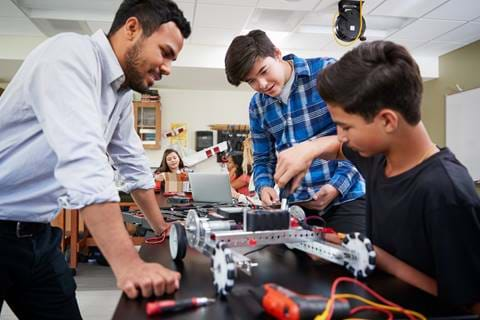 Get started
Hosting a session at your school? Meet Fayon Dixon and find out what we've got in store for you at Big Bang at School.