The Big Bang Competition
Know the next space explorer or climate change hero? Got an idea that will transform people's lives?
Inspire inquisitive minds to think big, challenge facts, ask questions and invent solutions with the UK's top annual science and engineering competition. Young people are amazing – help them shine and change the world.
Join the fun! (…and develop skills along the way)
Build confidence and teamwork skills
Solve problems
Get expert feedback
Celebrate and share your work
The Big Bang UK Young Scientists & Engineers Competition is free, and is open to young people in the UK aged 11 to 18 in state-funded secondary education, who are home educated or who enter as part of a community group. Competitors can only enter one project, either on their own or as part of a team. 
The Big Bang Competition is open! The Competition will close for entries on 27 March 2024.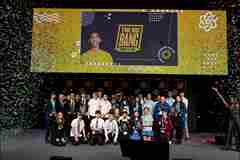 Get inspired
Interested in entering The Big Bang Competition, but don't know where to start, or looking for project ideas? 
Find lots of amazing ideas, tips and places to start here.
Get inspired by the world of STEM with previous projects from The Competition on the Big Bang Project Gallery.
Whether you're interested in improving our mental well-being, exploring the extraterrestrial, or creating sustainable solutions - our young scientists and engineers have done incredible work!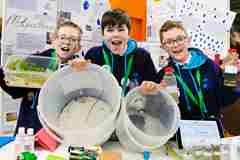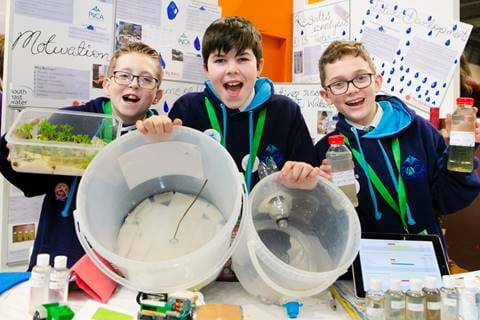 supported by