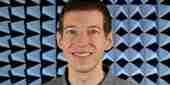 Andy Cowan
Andy Cowan is the current Head Judge for the Engineering project stream of the Big Bang Competition. As a student, Andy competed in the competition himself, winning the title of UK Young Engineer of the Year in 2011.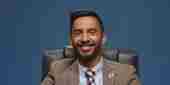 Bobby Seagull
Bobby Seagull is a school maths teacher, author and TV presenter and came to public prominence after captaining Emmanuel Cambridge on University Challenge.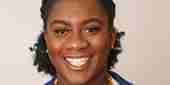 Floriane Fidegnon
Floriane is a Charity Trustee for Stemette Futures and Chairperson of the Stemette Futures Youth Board. She is also the Head of Industry, Technology and Innovation at Policy Connect, a cross party think tank.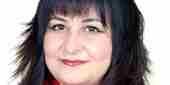 Haleh Moravej
Haleh Moravej is a multi-award-winning senior lecturer in Nutritional Sciences at Manchester Metropolitan University, a creative social entrepreneur and founder of MetMUnch and GROW wellness and sustainability café.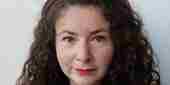 Helena Dodd
Helena Dodd is the current Head Judge for the Science project stream, after being a South East regional winner in 2012 and a national finalist in 2013.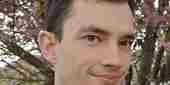 Jake Williams
Jake Williams is a Thermal and Fluid Systems engineer at Rolls-Royce plc in Bristol, creating and validateing analytical models of jet engines to predict component temperatures and displacements.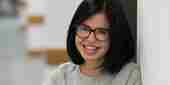 Jess Wade
Dr Jess Wade is an Imperial College Research Fellow working in the Department of Materials at Imperial College London. Her research considers new materials for optoelectronic devices, with a focus on chiral organic semiconductors.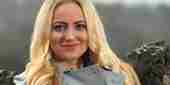 Jessica Leigh Jones MBE
Jessica Leigh Jones MBE is a multi-award-winning engineer and entrepreneur, and is a former UK Young Engineer of Year. She is also a Forbes 30 under 30 listee.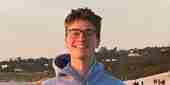 Josh Mitchell
Josh Mitchell is a 4th year Computer Science student at Stanford University in California. He won UK Young Engineer of the Year in 2018, with an inexpensive, flatpack 3D printer project.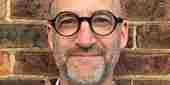 Mark Miodownik MBE
Mark Miodownik is the UCL Professor of Materials & Society.  He received his Ph.D in turbine jet engine alloys from Oxford University
Roma Agrawal MBE
Roma Agrawal MBE (Mega Badass Engineer) is an award-winning engineer, author and broadcaster. She has left an indelible mark on London's landscape during her 15-year career in construction.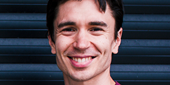 Shawn Brown
Shawn is an award-winning engineer, designer and YouTuber, and co-presents the popular YouTube channel Kids Invent Stuff, where he and his friend Ruth bring to life crazy inventions designed by kids!