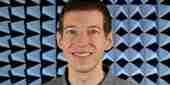 Andy Cowan
Andy Cowan is the current Head Judge for the Engineering project stream of the Big Bang Competition. As a student, Andy competed in the competition himself, winning the title of UK Young Engineer of the Year in 2011. He has since won a number of other prizes and awards in the field of engineering, including from the Royal Academy of Engineering and the publication Electronics Weekly.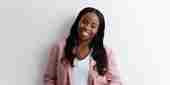 Ayo Sokale
You may know Ayo from BBC Reel and BBC Bitesize, where she's looked at everything from physics to design. She is a TV expert on all things STEM, including documentaries for National Geographic, Discovery Channel, Yesterday TV and Channel 5. Ayo is a Chartered Civil Engineer and Project Team Manager for the Environment Agency, and is passionate about the environment and sustainability.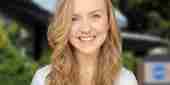 Caoimhe Rooney
Caoimhe Rooney is an applied mathematician with a passion for space exploration and STEM outreach. Equipped with a PhD in applied mathematics from the University of Oxford, Caoimhe began her professional career at NASA Ames Research Center, where she solves mathematical models to study the atmospheres of distant exoplanets. Motivated to banish the stigma that maths is boring, and to encourage more girls to consider careers in STEM, Caoimhe co-founded Mathematigals, an outreach initiative to make maths fun and showcase its many applications.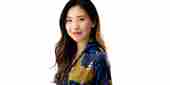 Christina Hu
Christina is the Head of the ZOE Health Study - a platform empowering members of the public to accelerate the advancement of human health science through community science. Starting in the pandemic, 4.8 million+ people have contributed data to her app - leading to scientific discoveries published in 40+ papers and changes to UK public health policy. The project received £5.1mn from the UK Government for its central role in the nation's COVID surveillance efforts. Christina has been named Forbes 30 Under 30 and Amplitude Global Product50 Best Non-Profit Product Leader.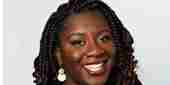 Floriane Fidegnon Edoh
Floriane Fidegnon Edoh is a Stemette and Consultant at BMNT. She has a background in manufacturing engineering and is passionate about diversity, inclusion, equity and youth engagement in STEM. She founded and led the Warwick Women's Engineering Society, is a Royal Academy of Engineering Leaders Scholar, and regular science communicator. She is a charity trustee for Stemette Futures as well as the Chairperson of the Stemette Futures Youth board. She holds a first class BEng in Manufacturing and Mechanical Engineering from the University of Warwick.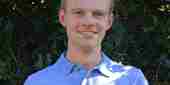 George Rabin
George became GSK UK Young Scientist of the Year at the BigBang Fair 2017 with a project (alongside a school friend) investigating garden birds' responses to coloured feeders, inspired by his interest in birds. His love of biology has continued; he is in his third year of a biology degree at the University of Oxford, where he's expanding his interests in behaviour, ecology and evolution.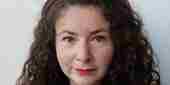 Helena Dodd
Helena Dodd is the current Head Judge for the Science project stream, after being a South East regional winner in 2012 and a national finalist in 2013.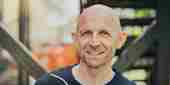 Jason Bradbury
Jason Bradbury is a former host of The Gadget Show UK. When it comes to gadgets, science and all things tech, Jason is a force of nature. His own inventions, which include the world's first working jet-powered hoverboard, have become legendary.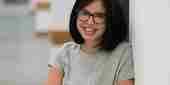 Jess Wade
Dr Jess Wade is an Imperial College Research Fellow working in the Department of Materials at Imperial College London. Her research considers new materials for optoelectronic devices, with a focus on chiral organic semiconductors and how to optimise these chiral systems such that they can absorb/emit circularly polarised light as well as transport spin-polarised electrons. Outside of the lab, Jess is involved with several science communication and outreach initiatives. She is committed to improving diversity in science, both online and offline.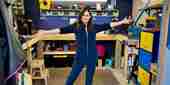 Ruth Amos
Ruth is an award winning Inventor & presenter, who accidentally became an inventor after designing the StairSteady as part of her GCSE Coursework. The StairSteady is a specialist handrail that allows the user to use the stairs safely. Ruth also co-founded Kids Invent Stuff the youtube channel that brings to life kids invention ideas- from popcorn firing doorbell to robot dinosaurs that mop your floor.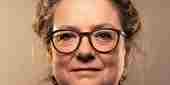 Sophie Scott
Professor Sophie Scott CBE is Director of the Institute for Cognitive Neuroscience at University College London, and the leader of the Speech Communication group. She studies the neurobiology of human vocal communication, from speech and sound to social interactions and non verbal emotional expressions, such as laughter. She gave the Royal Institution Christmas lectures in 2017, and was awarded the Michael Faraday prize by the Royal Society in 2021. She is a Fellow of the British Academy and the Academy of Medical Science. Her first book is called 'The Brain: ten things you need to know'.