Get inspired
Want to enter The Big Bang Competition - the UK's top science and engineering competition, but don't know where to start? Looking for project ideas? Then you've come to the right place!
What we love about the Competition is the amazing range of projects that are entered every year. You can do a project on absolutely anything in the field of STEM – from health to the environment and from computing to design and technology; the options are endless! What's inspired you this year?
Discover projects from previous years to get you thinking on the Big Bang Project Gallery.
Projects can be on any topic in the field of STEM and don't need to meet a set standard: whether they've been conducted using simple everyday items or carried out in a scientific laboratory, in school or at home, it's all about the idea and the enthusiasm behind it.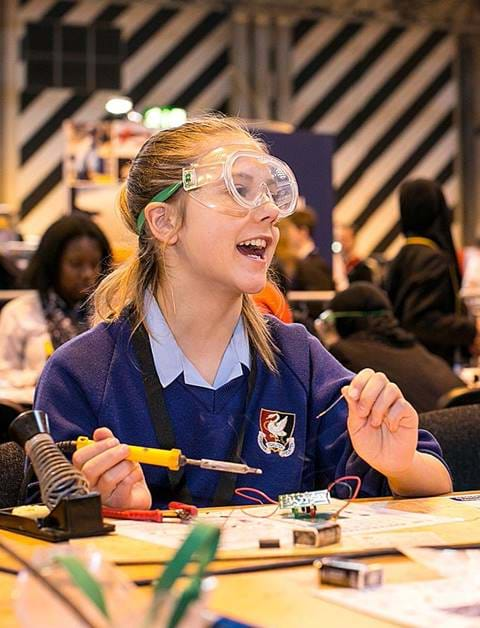 Build a STEM project
You don't need to be an expert to take part! Build a STEM project in easy step-by-steps using The Big Bang Challenge!
The Challenge is an inspiring project resource, for students aged 11 to 18, of all abilities, to guide them through the stages of STEM project work.  
Whether you have 1 hour, several days or even a few weeks to work on a project, there's plenty to get stuck in with, and practise working like a STEM professional. Young people can build on existing ideas to create their own unique project, solving a real-world issue.
Along the way, receive certificates and virtual badges to celebrate your progress and recognise amazing STEM skills.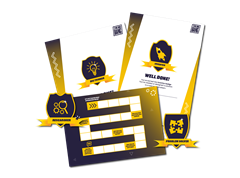 Get started
Have a look below for some resources to help get you started!
There is no need to start from scratch and create a brand-new project. Why not check out some existing resources and develop your ideas from there?
These are all free and talk you through the steps you need to take and any equipment and materials you might need.