Get the Blueprint
Big Bang at School Blueprint provides you with the resources, tools and guidance you need to bring the Big Bang to life in your school. Inspire and inform your students about all things STEM – all for free! Places are limited, so don't miss out, apply today.
Big Bang at School Blueprint brings together STEM resources linked to UK science, technology and engineering curricula and highlights future STEM careers. It also provides guidance on how to make the most of your Big Bang day, how to plan a programme of activities, how to apply for additional funding support, and how to celebrate student project work.
The Big Bang at School Blueprint includes:
Free hands-on resources to run with your students, linked to UK science curricula, including:
Digital content that can be accessed during the event or on-demand
STEM careers inspiration and guidance on where young people can go next
Applications for Big Bang at School Blueprint are open!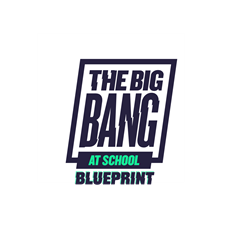 How it works
Use our materials to plan a Big Bang at School, with helpful guides on how to organise the event, a suggested schedule for the day and where to source external funding opportunities to support the day.
Complete our evaluation survey so that we can understand more about how the programme and improve it for future years.
Why take part?
Big Bang at School Blueprint is a unique opportunity to get your school together to celebrate all things STEM!
Bring Big Bang magic to your school, and tailor the content to your student's needs and interests.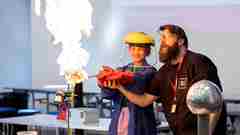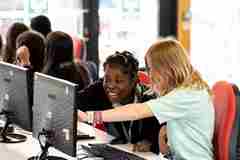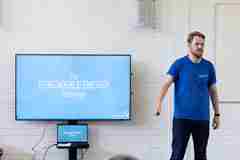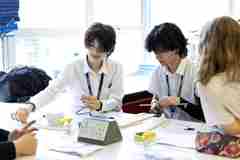 Application form
How will you use my information?
We will never share your information in a way that would allow you to be personally identified. All personal data and information that you share will be held confidentially by EngineeringUK, in accordance with the requirements of the UK General Data Protection Regulation (GDPR) and Data Protection Act 2018.

We offer a range of inspiring free STEM and engineering engagement opportunities for young people and want to be able to inform your school about this – if you would like to be kept updated about these opportunities, tick the box at the end of this survey. 

To see more about how we use and store your data in accordance with the requirements of the UK General Data Protection Regulation (GDPR) and Data Protection Act 2018, see our privacy policy or survey FAQs list.

Further information
If you have any questions about the application form, please contact Arran Goodchild, Senior Product Development Manager, [email protected]