Join in with WorldSkills UK
Come and join us on a skills journey.
Watch: Our 3D Game Art and Website Development UK team in action as they undertake a pressure test live at the Big Bang Expo.
Learn: Inspiring Skills, a Welsh Government funded initiative provides learners with real and engaging insight into some of the most popular and exciting career options through the use of emerging and immersive technologies. The initiative offers fun and interactive experiences to encourage young people to learn more about vocational careers and apprenticeships.
Engage: Talk to our WorldSkills UK Skills Champions, who will help you to navigate your career. Our team of Skills Champions will be available to talk to about their real-life experiences, skills as well as provide solid careers advice on technical and apprentices.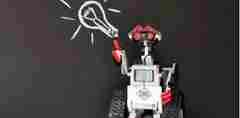 Topics
Resources
More information
Entertainment/sound and lighting
Mechanical engineering/system processes
Core Stem Message
At WorldSkills UK we believe STEM careers, skills and technical and apprenticeship pathways are exciting, essential, diverse and open to young people from all backgrounds.
Expected Learning Outcomes

Increased perception of the prestige of STEM technical education and apprenticeships.
Increased awareness of STEM careers and technical routes.
Greater understanding of what and how to become a 3D Digital game art and digital careers such as web development.
Supported by