Join in with the University of Wolverhampton
Over the 3 days of The Big Bang 2023 fair the University of Wolverhampton team from the Faculty of Science and Engineering will host a variety of different fantastic hands-on activities suitable for everyone.
These will explore amazing STEM subjects such as, biological sciences, animal conservation, crime scene investigation and forensic science, healthcare, engineering, robotics and even architecture! There will be so much to do and see bought to you by the only university in the Black Country, you will wish you were at the festival for all 3 days!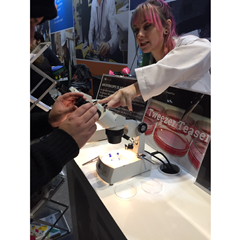 Topics
Resources
Additional information
Electronics/robotics/programming
Medicine/healthcare
Structures/construction
Core STEM Message
STEM careers are open to everyone, no matter who you are, what you look like or where you come from.
Expected Learning Outcomes
To have a greater appreciation of career pathways in STEM.
Learn that STEM careers are open to all irrespective of background or status.
Learn how STEM subjects work together to make a better world.
Supported by