Join in with National Highways
A303 Stonehenge VR: Stonehenge is a special place. Experience our vision of what this national treasure will look like once work is completed using state of the art VR Technology.
Environmental Sustainability Spinning Wheel: Our sustainability strategy is at the heart of National Highways commitments to nature, carbon and communities. Spin the wheel, land on one of the focus areas and answer a question to learn more about careers that support our ambitions.
TO Vehicle: Call "Shotgun" in one of our new Hybrid Electric Traffic Officer Vehicles! Our traffic officer vehicles have all the latest tech to keep you safe on your journey, whilst accelerating our journey to net zero carbon. Our traffic officers are real life superheroes, talk to them about their work and how they keep you safe on the road.
Roman Pottery – During excavations we find ancient objects that reveal the history of what Britain was like. come and see what treasures we have found.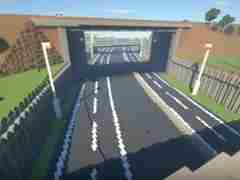 Topics
Resources
More information
Transport
Energy/environment
Electronics/robotics/programming
Core STEM Message
Provide understanding of the link between National Highways work and its impacts on the environment and road users.
Inspire future careers in the industry, and the impact young people can have on the future of the road network, environment, and communities.
Expected Learning Outcomes
Learn more about National Highways and the work we do.
Highlighting some of the projects that contribute to environmental sustainability.
Highlight learning and career paths, especially Apprenticeships and T-Levels.
Supported by