Join in with Badminton Science Outreach
Badminton School's Science Outreach team provides positive role models of young women engaged in the physical sciences at events around the UK, with demonstrations being delivered by students from Year 10 to Year 13. Join us for two sets of demonstrations - Physics in the Freezer and Can an Electron Push my Car?
Physics in the Freezer: Join us to visit extremes of temperature and see just how cool Physics can get!  We'll be boiling a frozen kettle, shattering flowers and even levitating a superconductor!
Can an Electron Push My Car?  As the popularity of electric cars grows, we will show you how renewable energy can be harnessed for transport, help you discover how motors and batteries work, and explore other related technologies such as heat pumps that will change everyone's lives for the better.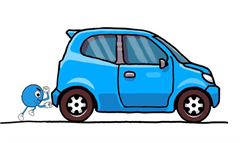 Transport
Energy/environment
Structures/construction
Core Stem Message
Science and engineering are for everyone.
Expected Learning Outcomes
Understand how renewable energy resources can be harnessed to generate electricity that can be used for transport.
Understand that use of battery electric vehicles can provide transport without emissions of CO2 and pollutants during their use for transport.
Understand that low temperatures can produces changes in the physical properties of materials.
Supported by