On-demand session: Royal Air Force
Click here to watch the video and here for accessible content!
For over a hundred years the Royal Air Force has defended the skies of Britain and projected Britain's power and influence around the world. We work with UK and international partners to watch the skies, respond to threats, prevent conflict, and provide assistance in an uncertain world.
The Royal Air Force is responding to the threat of climate change by changing what we do and how we do it. It has set itself a challenging target to reduce carbon emissions to Net Zero by 2040, working closely with Government and Industry partners to deliver sustainable change.
Curriculum links
British Sign Language
Audio Description
Interactions and interdependencies
Earth and atmosphere
Energy
Motion and forces
Space physics
Design, Make, Evaluate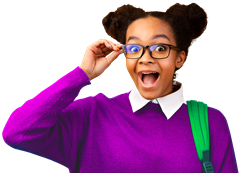 Supported by