MEET THE FUTURE YOU: Building a greener future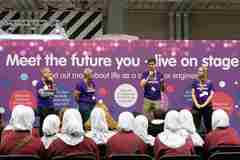 Click here to watch the video and here for accessible content!
Join Fayon Dixon for this 30-minute, interactive show, in which she will meet 5 STEM role models that all support the environment through their work and ask them all your questions about their career highlights, challenges, the route they took and the advice they have for young people wanting to pursue a career in STEM. This show will feature scientists, technicians and engineers from a diverse range of backgrounds, with different job roles and credentials including, an engineer creating cleaner ways to cook in developing countries as well as a scientist exploring animal behavior. Don't forget to post your class's questions in the Q&A box for your chance to have them answered live!
Fayon Dixon

Alvaro Rojas-Zamora

Emma Ackerley

Celine Moreira

Michael Kelly

Ryan Hale
Curriculum links
Resources
British Sign Language
No Audio Description*
Interactions and interdependencies
Genetics and evolution
Materials
Earth and atmosphere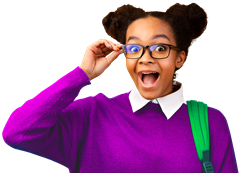 *This video is someone talking and therefore has no audio description
Supported by