Earn and Learn: from classroom to qualified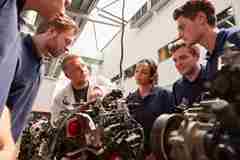 Click here to watch the video and here for accessible content!
Join BAE Systems and the Royal Air Force as we explore our state of the art products and their real-world application. Hear inspiring stories from young people who are embarking on their early career journeys and learn about their pathway into an international company or the armed forces. Together we'll discover what it's like to start a STEM career at BAE Systems and reveal how the gap between education, qualifications, and the working world is bridged through our award-winning Early Careers programmes. You'll see what kind of products are currently being worked on for today, tomorrow, and beyond, as well as gaining some important insight into how science, technology, engineering, and maths combine to create some of the world's most cutting edge technology.
Curriculum links
British Sign Language
Audio Description
Design, Make, Evaluate
Solve problems
Energy
Motion and forces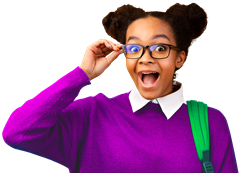 Supported by