Climate crisis? It's time to make a difference!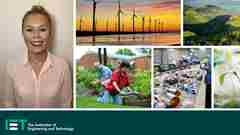 Click here to watch the video and here for accessible content!
Make a difference to the planet! Join the IET to find out how we can all play our part! Join Ella Podmore, the IET's Young Woman Engineer of the Year, to take a look at how engineers are helping to tackle some of the world's biggest environmental challenges. With opportunities for thought-provoking debate and fun quizzes, this session will get your students thinking about how they can make a difference and contribute to saving our planet. Help them get an insight into the exciting range of green careers in engineering and inspire them to find their own personal mission towards a more sustainable planet.
Curriculum links
British Sign Language
Audio Description
Energy
Material cycles and energy
Design, Make, Evaluate
Interactions and interdependencies
Materials
Earth and atmosphere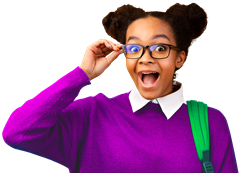 Supported by