Changing Lives - a career in STEM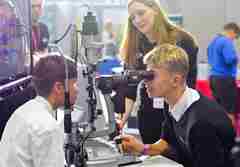 Click here to watch the video and here for accessible content!
Are you ready for a life-changing STEM career? In this session you'll discover fantastic careers which are financially rewarding, flexible, use the latest technology and can progress in all sorts of directions, for example the clinical, business or training routes. Join Specsavers to hear first-hand from real-life Optometrists and Audiologists who'll share what they do, how they look after people's sight and hearing, show us what equipment they use and why they love their role!
Curriculum links
Resources
British Sign Language
No Audio Description*
Structure and function of living organisms
Waves
Design, Make, Evaluate
Genetics and evolution
Materials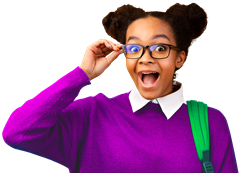 *This video is someone talking and therefore has no audio description
Supported by