Adventures in ecoscience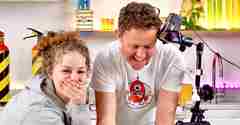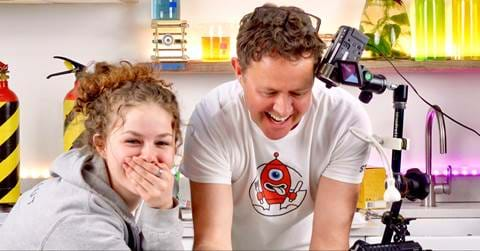 Click here to watch the video and here for accessible content!
An explosive, demo-packed adventure in climate science with BBC Gastronaut Stefan Gates and his long-suffering daughter Poppy. The show features mini-motorbikes, E-scooters, hybrid cars, edible water bottles, icebergs, live insects and 15,000 Orbeez. There's loads of fun but also a huge amount of climate science education, with demos explaining photosynthesis, electrolysis, iceberg density, combustion, edible chemistry and greenhouse gases.
The Gastronaut team create world-class science shows that have headlined the Big Bang Fair for the last 9 years - they take complex science and make it relevant, easy to understand and very, very funny. This full-length TV show has been specially made for Big Bang Digital, and it's an adventure in eco-science driven by fascination, not fear.
Curriculum links
British Sign Language
Audio Description
Transcript
Material cycles and energy
Interactions and interdependencies
Atoms, elements and compounds
Chemical reactions
Energetics
Earth and atmosphere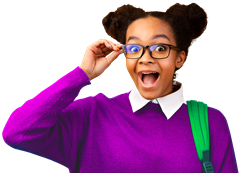 Supported by